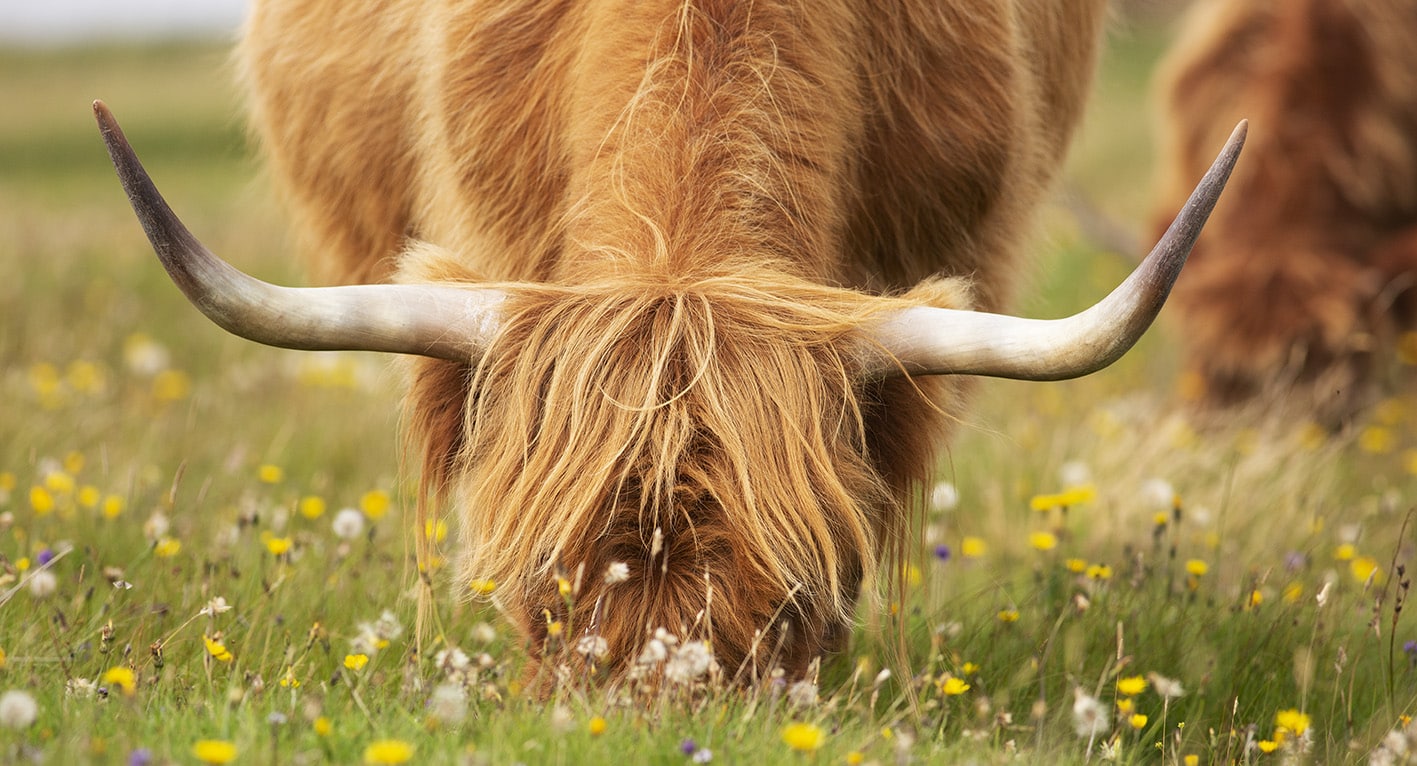 We started the Broad Bay Fold in August 2010 with the purchase of two pedigree Highland cows from Brue Highlanders pedigree fold – Una of Borve and Magaidh a' Ghlinne of Brue.
Ten-year-old Una was one of the original "grand dams" of the Brue Fold and had produced seven first class calves for them. Magaidh was her third calf and by the age of five had produced two calves herself. Both Una and Magaidh were beautiful examples of the breed in form and temperament. They were halter trained and very used to people, so they were an ideal pair for our 24-acre croft on the east coast of Lewis.
Over the next four years they produced eight calves between them, and we kept Ishbel an Teallaich from Una and Caraid an Teallaich from Magaidh to continue our line. In their lifetimes Una and Magaidh produced calves that were sold to folds in Scotland and England and also exported to Switzerland and Finland. Two of Magaidh's calves became successful stock bulls – Iagan a' Ghlinne of Brue who sired calves in Aberdeenshire and Tearleach (Charlie Brown) a' Ghlinne of Brue who joined the Brunnila Fold in Finland.
Ishbel and Cara have produced 6 calves each. Ishbel's first calf Bella an Teallaich was sold for breeding in Aberdeenshire and her second, Peigi, has been sold to Brue Highlanders. We have very high hopes that she will, like her dam, produce fine calves with great ease. Cara's first three calves were male and two of them were sold for finishing in Aberdeenshire. Ishbel's calves Coirstaidh (April 2019) and Julie (April 2020), along with Cara's calf Magaidh (April 2020) have recently joined the Aikenshill Highlands fold. We now have two heifer calves, Oona and Emma, at foot since April 2021.
All of our calves are bred from the Brue Fold's stock bull and so each summer we send the cows with their unweaned calves across the island to Brue on the Atlantic coast. This gives the machair vegetation and mosaic habitats on our croft a chance to bloom and provides them with a huge variety of plants to enjoy in the late summer and autumn.
The Pedigree Tree shown below places Una of Borve in the upper central position, reflecting the fact that she was the founding dam of our fold. The Tree would be very crowded if it showed all the calves that were born at the Broad Bay Fold, so we have kept it simple and shown only the animals that we retained. The sires and dams of the various Brue Fold stock bulls are however shown.